Oranje kleurt roze...
Tom Dumoulin en Team Sunweb maakten de Giro spannend tot de laatste minuut.
Maandag 29 mei 2017 — Tom Dumoulin en Team Sunweb wonnen gisteren de 100ste editie van de Giro d'Italia, een fantastische prestatie na drie intense weken racen. Tom schreef gisteren geschiedenis door als eerste Nederlander de Giro te winnen. Nederland heeft 37 jaar na haar laatste rondewinnaar weer een nieuwe held.
Oranje kleurt roze
In Nederland gaat de overwinning van Tom Dumoulin niet onopgemerkt voorbij. De kranten en de media kleuren roze en op verschillende plaatsen in Nederland wordt Tom en zijn team letterlijk in de roze spotlights gezet. Het traditionele oranje kleurt sinds gisteren helemaal roze. De Nederlandse ambassade in Italië werd prachtig verlicht. In Rotterdam, de thuisbasis van Sunweb, kleurde de Erasmusbrug en de Hofpleinfontein helemaal roze. Ook het Sunweb gebouw op de Bahialaan werd omgetoverd tot een roze burcht. En niet alleen de gebouwen kleuren roze, ook Tom zijn fiets heeft een nieuw kleurtje gekregen. Zijn Giant TCR heeft sinds gisteren een roze jasje om...
Sunweb feliciteert heel het team
Sunweb heeft in haar eerste jaar als naamgever van het team meteen een grote prijs te pakken. Vandaag staan er advertenties in de media waar Sunweb het hele internationale team feliciteert voor de overwinning. Het benadrukt via deze weg nogmaals het belang van samenwerken, het belang van het volledige team in de wielersport. Naast Tom feliciteert Sunweb ook Phil Bauhaus (DE), Laurens ten Dam (NL), Simon Geschke (DE), Chad Haga (USA), Wilco Kelderman (NL), Georg Preidler (AT), Sindre Skjostad Lunke (No), Tom Stamsnijder (NL), de Team Sunweb staff en alle supporters!
Team Sunweb: one team, one goal. The team's journey to the Giro d'Italia victory.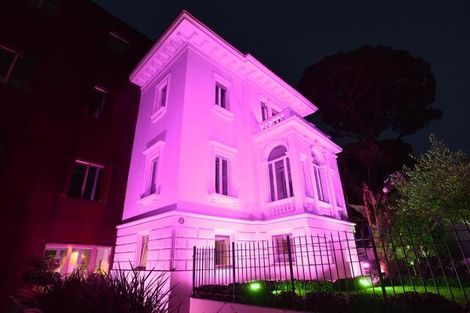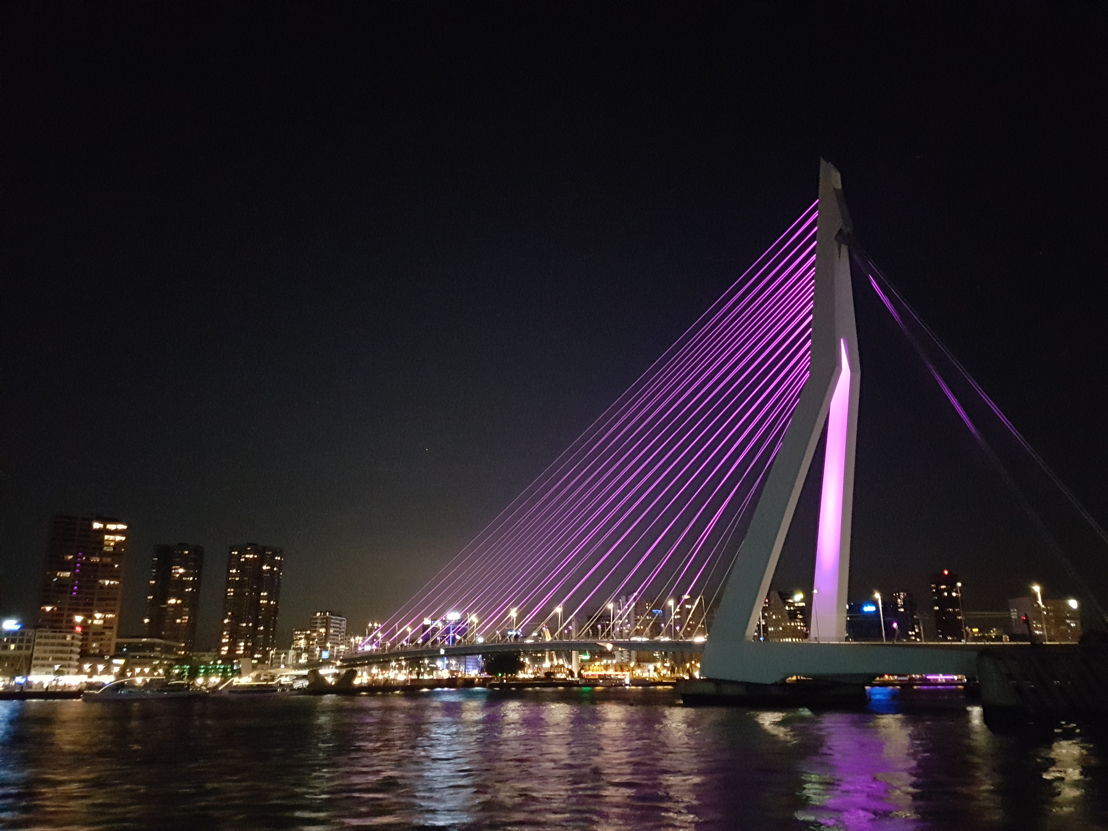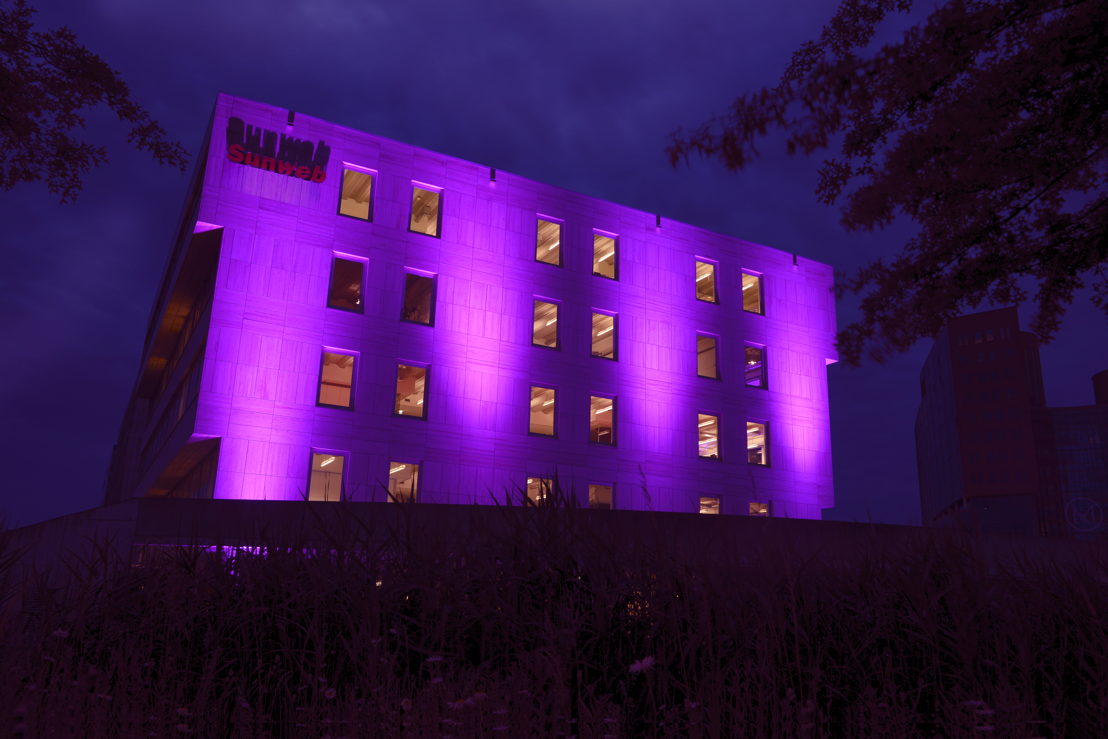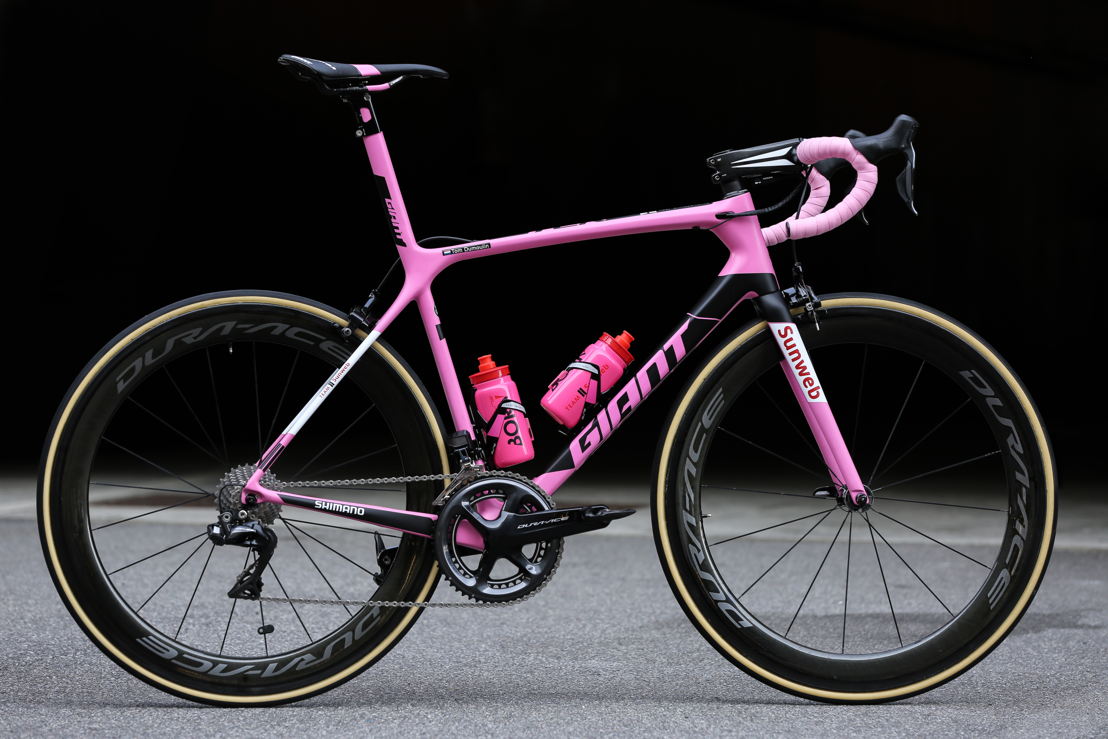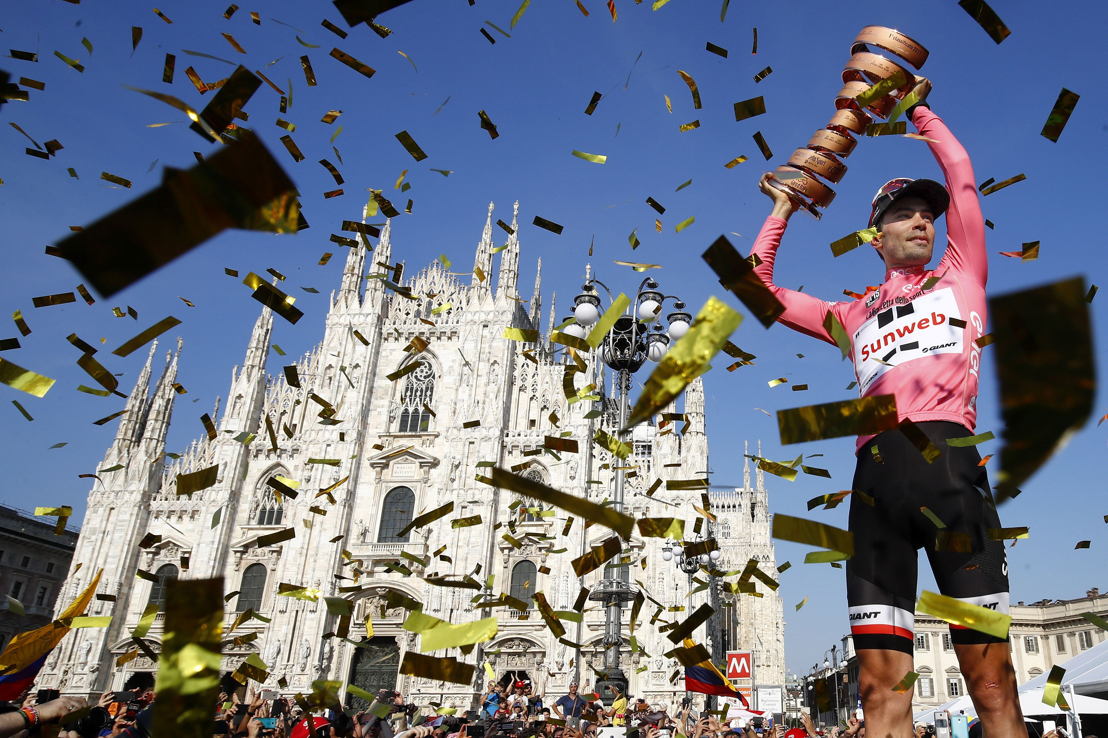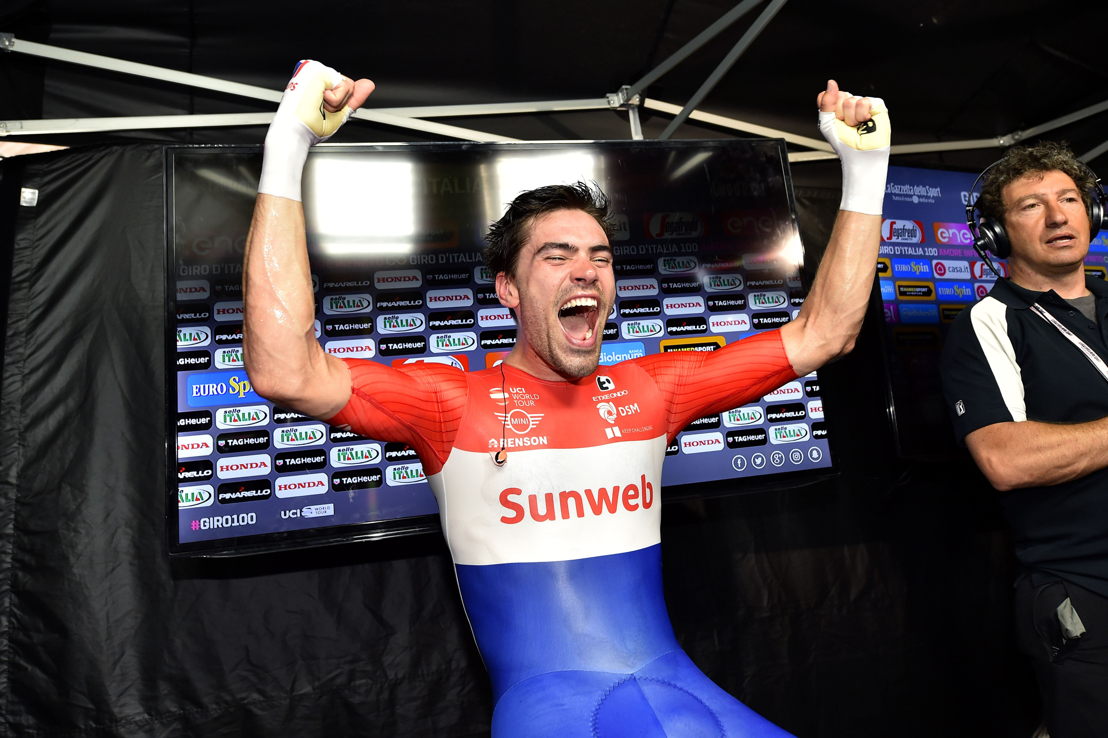 Tim Van den Bergh CCO - Chief Commercial Officer at Sundio Group International